Recently, while clearing out some of my old junk tech, I came across a very lost looking VHS cassette tape.
For all you younger viewers, a VHS tape was used in the 80s and 90s and early 2000s to record TV and movies.
Totally obsolete tech now, unless you are using it for archival purposes, and even then the data loss from magnetic degredation can be severe.
Not having a VHS player or recorder for the last, oh I don't know, 15 years or so, I didn't want to just throw it in the bin. So, here is my attempt are recycling the once loved format into something that is still useful in 2021.
I present to you the VHS clock-cassette. It looks ok on the office wall! I may even find an old VHS spine image on the web and print it off so it looks like a rental cassette (Block Buster close anyone?)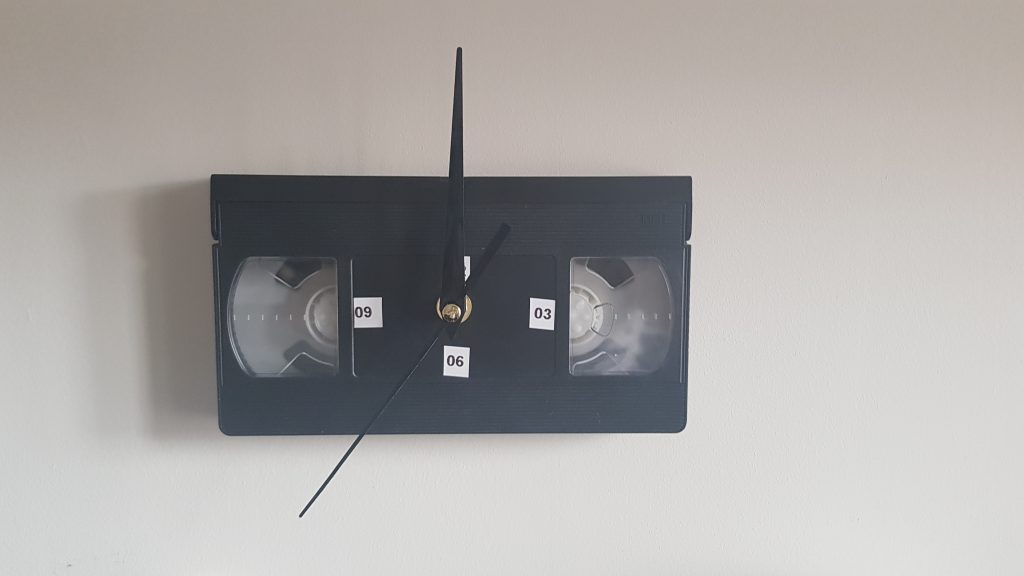 Total cost of this project: £2.99 for the clock mechanism from everyone's favourite auction site.
Watch out for the up-coming construction video on my Youtube channel!
NOTE: The numbers are temporary until I can either find a nice clock face to print, or, find my steam punk style letters and numbers (They are lost at the moment, but I know I have some crackers!)