Recently I bought a ZX Printer along with a Cheetah Sweet Talker interface off eBay.
Sadly, both of these are not working, but there is salvation for the printer. The Sweet Talker is another story!
Watch out for a new video of the ZX Printer refurb, coming soon.
As you can see from the image below, the internal belt has perished making it just feed the paper and not print anything.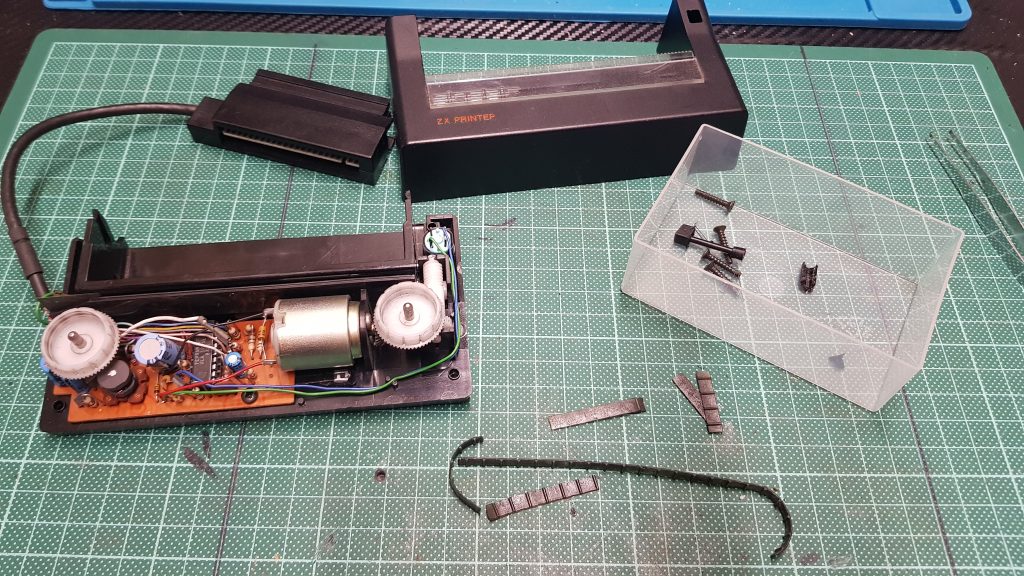 A new printer belt has been ordered from eBay, but will take a few weeks to turn up as it has to come from Portugal!