I purchased a full set of Einstein manuals from eBay recently, and took delivery of them today.
We have;
An introduction to ..
DOS/MOS Introduction
Einstein Primer
Basic Reference Manual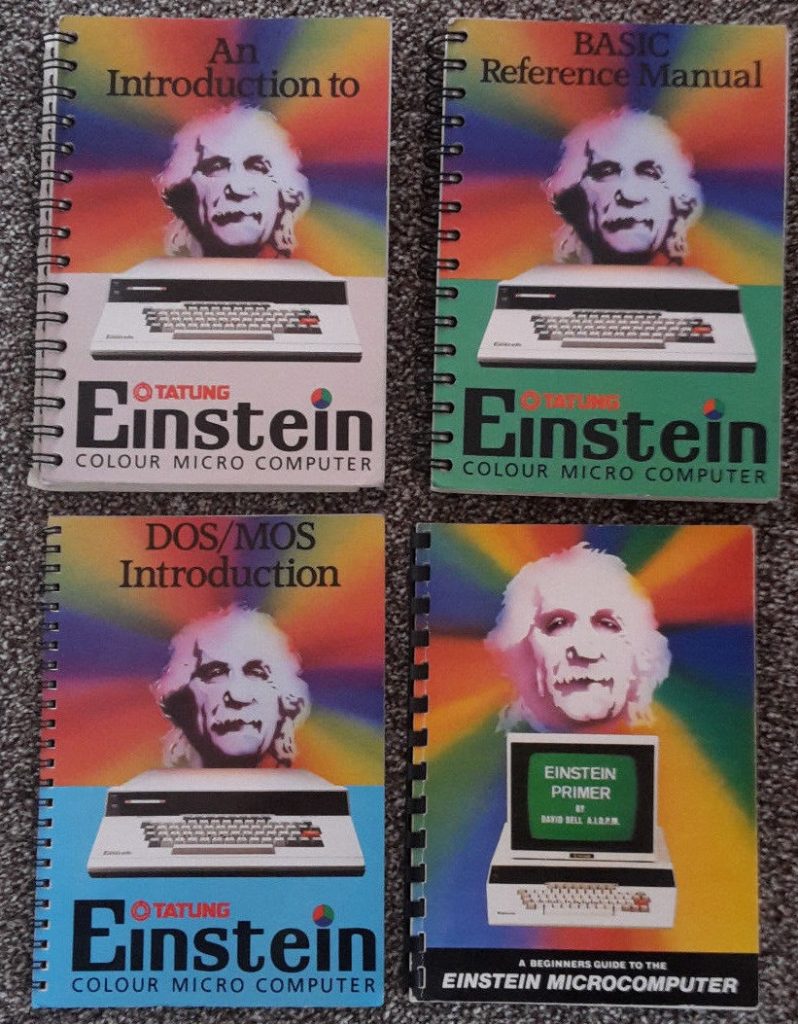 Within the shipment was some additional material!
A vintage Sharward Service flyer/PD price list – 8 A5 pages of prices and hardware/software – I have not seen one of these scanned anywhere!
Sharward Services are still operating as a company, and I have contacted them via eMail and received a reply from Sharon, who is an original employee from way back ..
A hand written page on using MOS to program Z80 Assembler and save as executable files. Who ever had these before me, seemed to know what they were doing.

Additionally I purchased

Einstein Compendium – This is the official U.K.E.U.G (UK Einstein User Group) book with tricks, tips and listings – Released in the mid 1980s